Bio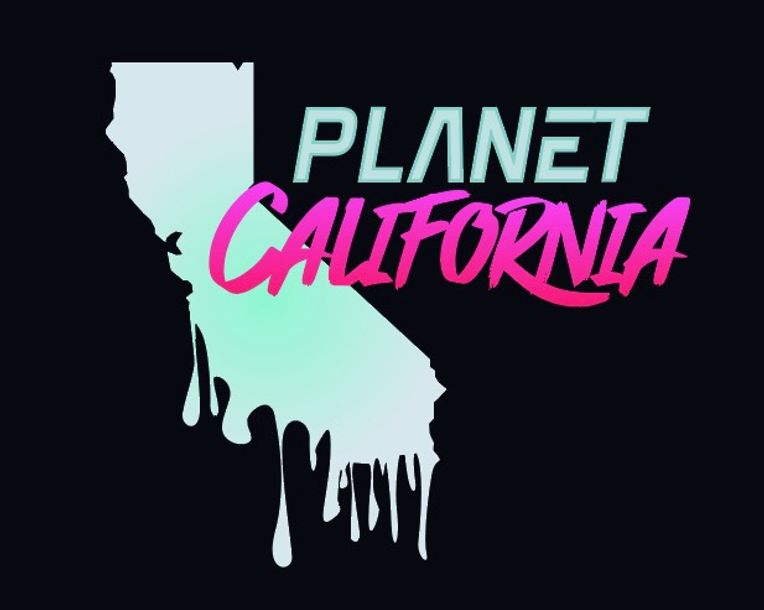 Planet California is the new project from rock duo, Trevor Forssell and Ben Monroe. Recording remote from their Santa Barbara, CA (Forssell) and San Diego, CA (Monroe) studios during the Covid-19 lockdown; the two energetic artists have collaborated and developed a unique, experimental sound all their own by utilizing melancholy lyrics steeped in Americana and folk, shimmering guitars, droning synths, and gratuitously immersive psychedelic instrumental breaks. 
With their masked faces peeking out of Southern California's nonexistent, locked down music scene; singer-songwriters Ben Monroe (vocals, bass guitar, acoustic guitar, and percussion), and Trevor Forssell (vocals, electric guitar, nylon guitar, keyboards, and percussion) meet at the intersection of Indy-Folk, Americana, '80s Hair Metal, Outlaw Country Western, and Alternative Rock; all wrapped up in a cozy Prog Rock blanket of fuzz, synth, and reverb.
Throughout debut album, 'Drawn West,' Planet California is at times reminiscent of 90s alternative standards (Oasis, Pixies, and Weezer); while hinting to iconic Classic Rock acts like Led Zeppelin, The Beach Boys, and Journey; and unapologetically acknowledging their ties to the post-2000's Experimental Rock sounds of Mars Volta, Grizzly Bear, GreyHounds, and Grandaddy.
Vocally, the duo take turns contributing melodic leads on songs. Ben Monroe's low brooding baritone draws from Americana Folk legends Johnny Cash, Leonard Cohen, and Marty Robbins; while Trevor Forssell's contrasting tenor feels more like glitzy pop vocals from alternative rock icons Rivers Cuomo (Weezer), Ben Gibbard (Death Cab for Cutie), and Elliott Smith. The duo mixes in vocal helpings of haunting harmonies you might find in songs sung by bands like Pixies, Led Zeppelin, and Beach Boys.
The sorrowful sound of slide guitars throughout the album adds a western flair of nostalgia that feels like Steve Miller Band's The Joker, while at the same time fitting in comfortably with saltwater drenched aesthetics like Badfish by Sublime. Leaning heavily into fuzz drenched rhythm parts and using reverb and delays to create textural foundations for their songs, Forssell punches through with ferocious wailing leads that harken back to classic rock legends like Pink Floyd and Queen. Forssell also emulates latin flamenco styles in songs like, 'More' and 'Woolly Mammoth,' influenced by the likes of Chet Atkins, Rodrigo y Gabriela, and Kings of Convenience. 
On bass guitar, Monroe wields a unique, experimental playing style, as he lays down the band's grooves. With nods to personal influences like Geddy Lee (Rush), Flea (Red Hot Chili Peppers), Matt Freeman (Rancid), and John Paul Jones (Led Zeppelin); Monroe blends together low and high registers, along with eccentric combinations of analogue effects. Monroe often draws upon a kaleidoscope of colorful bass licks, runs, and riffs, as a lead guitarist might, rather than the *traditional* sounds of Rock bass players. Throughout debut, 'Drawn West,' Planet California often utilizes Monroe's moody special blends, by layering together multiple warm, fuzzy, synthy bass tracks in songs, almost in tribute to the Prog Rock superstars of the '70s and '80s.
The two artists round out their unique sound by mixing in an array of fierce drum machines, sonic electric keyboards and synths, and mallet-driven percussion, to help drive home Planet California's debut album, 'Drawn West.'